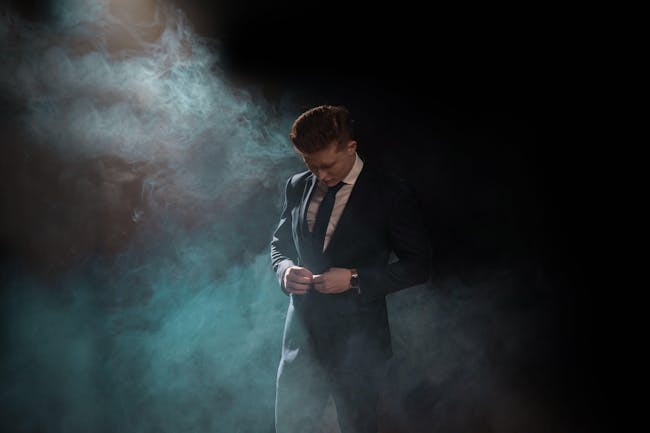 'Bring Your Own Mic' Online Concert Series featuring VIISI - Saturday, August 8th at 7pm
Good things come in fives. Dropping his first rough cut as a high school freshman when he was just fourteen, viisi couldn't have known that five years later he'd be touring Europe, playing packed-out shows in the South of France. Still, there he stood on a mid-summer MIDEM stage in front of a crowd of onlookers, comprised of new fans and industry from around the world. The pressure might have fazed him had he not just played to a full-house in Paris the night before, or countless times in his hometown of Winnipeg, Canada; but really, not much fazes him these days.
Born Matthew Christian Eric Borley, the rapper and songwriter didn't come from the typical suburban-white-kid upbringing. Surrounded by family dysfunction and a history of addiction growing up, viisi often escaped the real-world both literally and figuratively, spending much of his time gaming with friends online while family disputes echoed throughout the halls of his home, or imagining a life from the movies living in Los Angeles, the place where dreams become reality. Over time, things at home improved immensely and viisi's family bond grew immeasurably, as did his want to express his life's story – both the good and the bad – into his art in a way that reflects how his experiences with his parents shaped him into the man he is today.
In the early aughts, at a time when the hip hop landscape had shifted to the likes of 50 Cent and Lil Jon, viisi's father introduced his son to select verses from '90s hip hop pioneers, starting with the most controversial rapper of his time, Eminem. While most of Eminem's lyrics were PG-13 at best, the senior Borley was careful to only show his young son lines that connect at a deeper level from cuts like classic "Stan". Not satisfied with only hearing bits and pieces, viisi did what any typical adolescent would do: he snuck out an old laptop and dove deep down the hip hop rabbit hole.
Eminem led to Dr. Dre. Dr. Dre to Tupac. Tupac to Biggie… Suddenly, an inspired obsession overtook him, along with a new moniker, and the rapper who previously called himself Matt Redd was born.
They say that life goes in five year cycles, and with the next five year cycle of his career about to begin, Matt Redd has evolved once again, making way for viisi. For Borley, "viisi", the Finnish word for "five", represents that which came before, and what has yet to come. Writing prose with a message from personal experience, of life and dreams, of merit and substance, viisi breaks the stereotypes surrounding much modern hip hop – rappers who pretend to be something that they're not. viisi is unabashed in his honesty; a visceral approach that will surely leave fans moved and stunned.
Year six is year one of viisi. Year one of the next five year cycle. Still dreaming of a life in Hollywood, on song "One Day", viisi sings, "One day, one day / one day I'll see L.A."
viisi's time is now. That day is today.
Venue Information: